Technicians:
Pauli Giraldo-Perez worked for me as a technician for 18 months, examining sperm competition in animals who store sperm for long periods of time. She has published one paper with me, and has two first author papers in review. She is now starting a PhD at the University of Auckland with Dr Matt Goddard.
Masters:
Chloe Heys worked for me as a technician in between her Masters and PhD, investigating how meiotic drive impacts on male fertility, although most of her work is on the influence of gut microbiota on mating behaviour. She has now started her PhD with Zen Lewis. We are still working together on masturbation in birds. After all, her parakeet Billy inspired the whole thing…
David Fisher worked on mating system variation in Drosophila subobscura, and is now doing a PhD with Tom Tregenza at the University of Exeter. His first paper with me was published in BMC Evolutionary Biology in 2013.
Jordan Smith worked on the impact of exposure to rivals on male mating behaviour. He is now an ecological consultant at RAS.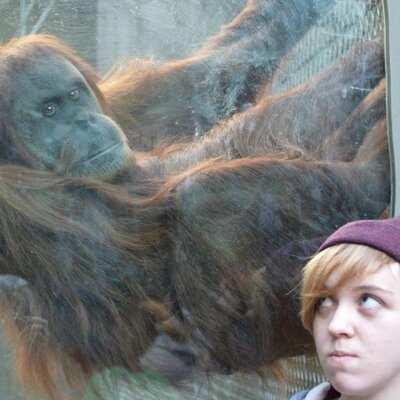 Helena Crosland did her Masters project with me, examining long term sperm storage in Drosophila.
Pandora Lusby worked with me during her MRes, and after enormous amounts of effort, managed to find a way to make a monandrous species polyandrous.
Undergrads:
Megan Booth is a third year undergraduate who volunteered for me over the summer, working on how temperature affects female remating behaviour in Drosophila subobscura.
Alex Hitchen was a Genetics student who volunteered in my lab over the summer, genotyping flies for Y chromosomes and meiotic drive. He is now starting a PhD will Alistair Darby here at Liverpool.
Mike Cuss did his honours project with me at Liverpool, examining female preference for male age in Drosophila subobscura, which is currently in review. He is now in medical school.
Amy Campbell was an undergraduate at Liverpool, who won a Genetics Society bursary to work with me on meiotic drive over the summer. Her first paper with me came out in 2014, and she has now started a PhD here with Daimark Bennett.
Cheryl Bennett ran an ASAB summer student project on what happens when males compete against rubbish rivals. She is now a chef.
Chris Maguire (pictured here with Nigel the spider) examined the senses used by Drosophila males to detect and respond to rival males (published in PlosOne). He now works for Veolia.
Katy Williams carried out her Honours project with me at Liverpool, working on the impact of temperature on fertility in flies.